Back
Published : 18/07/2017
With 40% of the program duration spared for life skills activities, field trips, arts, sports, and outdoor science activities, VAS kindergarten students have had a truly joyful and rewarding summer.
Happy Farm - Happy little farmers
A great day being little farmers at the Happy Farm! The children wear "ba ba", "non la" and work on the rice paddy field. They grow vegetables, tie coconut leaves knot, making marble dumplings.
But the most delighted thing is to experience fishing from the pond and to enjoy many types of cake after a day of hard work!
SamWorld - First experiment with making pottery
In addition to the half-day excursions to the Yakult factory and water puppet shows, etc…, this summer, the VAS preschoolers were also experimenting with a new art: making pottery. It is a combination of sculpture and painting when creating and decorating a product. The children were very excited when they first get to use clay, brush, color, and bring back the finished products that are beautiful flower pots.
Art Day - Interesting extracurricular activities
These cute and adorable mosaics, stone paintings, leaves and pine trees portrays,... are the creation of preschooler students from Le Quy Don Campus!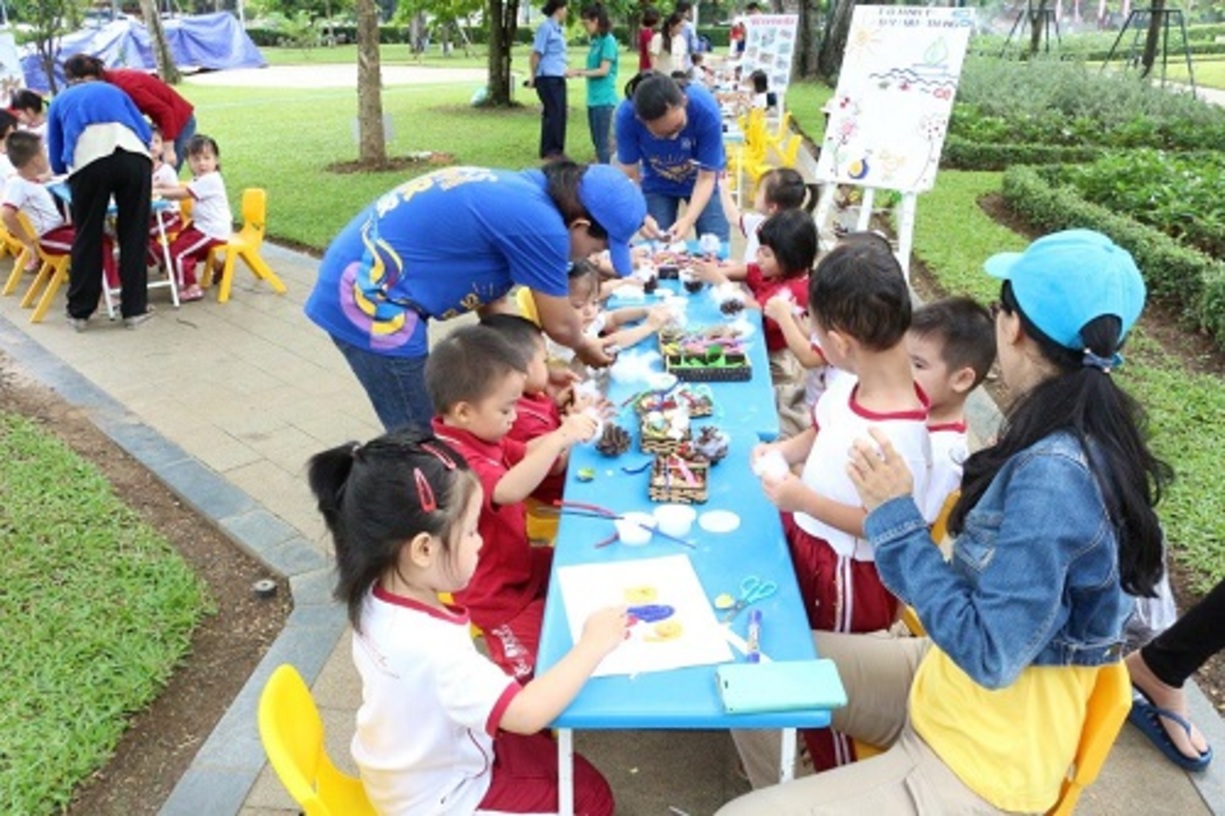 They are also the pioneers of the "I can do it" movement - the kindergarten performance show and the annual art exhibition at the campus.
Swim and play in the water
The exciting summer days of the kindy children are certainly not without swimming and water games.
It is delightful to play, have fun, and, at the same time, practice English with native teachers.